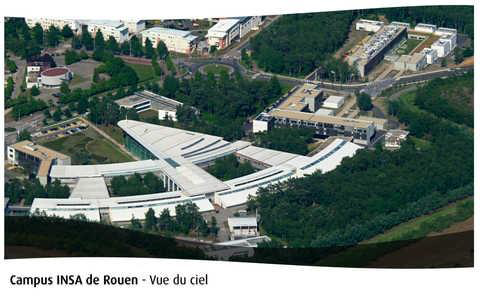 Send your registration form by June 10th: this is mandatory in order to proceed to reservations of lunches, gala, social program etc. If the registration form does not arrive for this date, we cannot provide these services.
Fees : 400 euros (includes proceedings, lunches, coffee breaks and the social program of Wednesday).
An additional convivial evening in a traditional restaurant of Rouen is proposed (supplement: 50 euros).
Payment by credit card : instructions have been sent by our accounts service to the authors and people having returned the preregistration form. If you have not received it, please contact Danielle Blanchard: danielle.blanchard@insa-rouen.fr
You may also pay by bank order. You will find bank coordinates here.
Administrative payment is also possible: please send it to
Services financiers
INSA de Rouen
Avenue de l'Université BP 08
76801 Saint Etienne du Rouvray Cedex
France
Other forms of payment or questions: please, write to
Danielle Blanchard: danielle.blanchard@insa-rouen.fr